Here at Sweet Graze, we have created the most delicious vegan lactation cookies! Not only are they incredibly delicious, they are baked with wholesome ingredients, they are appropriate for the whole family to eat, and most importantly, they WORK for so many of our happy customers!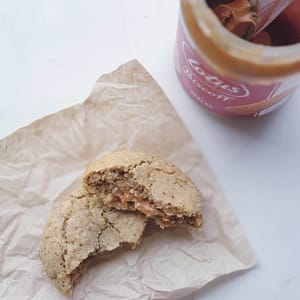 Vegan lactation cookies are a wholesome snack for breastfeeding mothers.
For ladies who are vegan or have particular dietary intolerances, it can be a challenge to find vegan lactation cookies. You may sometimes hear of lactation cookies being referred to as breastfeeding cookies.
Here at Sweet Graze, we are very proud of the fact that we have spent years improving and refining our lactation cookie recipe, and finally we are able to offer vegan lactation cookies that taste amazing and do their job, too! We ensure that we are always using the freshest and highest quality ingredients to create tasty snacks that are packed to the rafters full of essential vitamins and minerals, that will help to nourish the body of the breastfeeding mother.
All of our lactation cookies (including our vegan lactation cookies) include a selection of ingredients that are known as galactagogues. Galactagogues are ingredients that are known to impact upon, to improve or increase the production of milk by a mother's breasts. Sometimes you might also read or hear of these ingredients referred to as being "lactogenic".
Did we mention that our vegan lactation cookies are Biscoff flavour?
Not yet? Oh, well our vegan lactation cookies are Biscoff flavour! They are the only Biscoff-flavoured vegan lactation cookies on the market. If you are yet to try the deep caramel, spiced goodness that is Biscoff, don't wait any longer! The Biscoff spread is in the centre of our vegan lactation cookies, so that when you take a bite you are surprised with a bust of flavour. Hot tip from us: microwave them for a few seconds to soften them up for the ultimate oozey, gooey indulgence!
Sweet Graze bakes vegan lactation cookies are jam-packed with nutritious, vegan ingredients to support breastfeeding mothers' milk supply.
Our vegan lactation cookies are made with premium rolled oats, brewer's yeast and flaxseed. All of these ingredients are considered to be very nutritious and scientifically accepted to be lactogenic.
Oats are a great quality source of protein. They are full of beta-glucan fibre, vitamins, minerals and antioxidants. Oats are great for keeping you feeling fuller for longer, as well as for providing you with nutrients that are important for milk production.
Brewer's yeast is a considered a super food. It contains iron, vitamin B, key amino acids and minerals, including chromium and selenium, all of which all support milk production. Brewer's yeast is also great for helping to improve energy levels, mood and for general wellbeing.
Flaxseed (or linseed as it's otherwise known) is one of the richest plant-based sources of fatty acids, particularly so omega-3s. We include flaxseed in all our lactation cookies, including of course, our vegan lactation cookies, because of their phytoestrogens, which are known to positively impact upon breast milk production.
Sweet Graze vegan lactation cookies are an easy snack for mums on the go!
All Sweet Graze lactation cookies, including our special Biscoff vegan lactation cookies, come individually wrapped and heat sealed in their own packaging.  This way they stay fresher for longer. Generally speaking, our cookies keep for between 5 to 6 weeks in their original packaging (but we bet you won't be able to hold off on eating them for that long!). Some mums also choose to save on shipping costs by ordering a few boxes and freezing them. It doesn't get much easier than that; what a super-convenient and nutritious snack to have in the pantry or freezer.
So many Aussie mums feel peace of mind knowing that they are having a snack that is nutritious and that is helping to nourish their growing baby. You can pop a couple of your vegan lactation cookies into your baby bag for an easy snack while you're out and about, or even at your bedside table so that you can enjoy a snack when you wake in the night time to feed your baby. Sweet Graze vegan lactation cookies are also suitable for the entire family to enjoy.
It is never too early to start enjoying Sweet Graze vegan lactation cookies!
"When should I start eating lactation cookies?" It is a common question that we get asked. The answer is very simple: any time! Sweet Graze vegan lactation cookies are completely safe to consume at any time during your pregnancy. Whilst you can begin enjoying the cookies at any time, the production of milk by the breast is actually triggered by hormones that are released by your brain once your baby is born. Therefore, we can't actually comment on how effective they are in getting your milk supply started. What we can say however, is that so many of our customers have told us that when they did start eating  our lactation cookies during their pregnancy, they produced more than enough colostrum that they were able to freeze in syringes for the impending birth of their baby. Women have also given us feedback that when their milk did come in, they felt that they had more than enough supply to meet the demands of their baby.
"Do your vegan lactation cookies really work?"
The question on everyone's mind: "do your vegan lactation cookies work?". Yes! We are extremely proud to report that according to hundreds of happy customers, Sweet Graze cookies do really work! You can find feedback and reviews on all our products, including our Biscoff vegan lactation cookies on the product page, and also across our social media pages.
How long does it usually take before I start to notice the effect from eating the vegan lactation cookies?
Some women say they notice a difference within a few hours of eating our vegan lactation cookies; others have told us that it took a few days to a week. Here are a couple tips in order to get the best effect from consuming lactation cookies:
Eat a healthy and balanced diet: lactation cookies are intended to be supportive and complimentary to this, not a substitution for it
Remove breastmilk frequently and effectively from the mother's breasts: this means breastfeeding your baby or pumping milk out regularly. Milk production is based on an internal feedback loop within your brain: chemical messengers in your empty breasts trigger the release of hormones by the brain to produce more milk!
It is also important to remember that everyone's body is different, so we cannot guarantee any specific results. If you feel that perhaps the lactation cookies aren't working for you in the way that you had anticipated, there might be some underlying issues that need to be addressed. In these cases like these, we would always recommend that you seek the advice of a breastfeeding expert (IBCLC) or consult with your GP for a thorough health assessment.
If you want vegan lactation cookies, at Sweet Graze we've done the work to bring you something delicious that works!
Hundreds of Aussie mums already love Sweet Graze Biscoff vegan lactation cookies. Here's why:
All our vegan lactation cookies Melbourne-made! We are a small business owned and operated by a Melbourne mumma
All of our vegan lactation cookies are baked to order, with absolutely no preservatives or anything artificial
We use the highest quality, fresh, lactogenic ingredients. We are proud to support vegan lactation Australia
All of our vegan lactation cookies are individually wrapped and heat sealed for freshness and convenience
Every member of the family can enjoy these nutritious cookies
They're so delicious!
Please feel free to contact us at any time, should you have any other questions or queries. You can do so by using the 'Contact Us' tab or messaging us on our social media pages on Facebook or Instagram.